Introductory note to our readers:
This article is of interest for all Christians and it is also an invitation (add) to join a Rehab Center in the USA for those who are afflicted with addictions. OkChrist.com is a Christian website addressed to all Nations and it is not based in the U.S.A. but in Canada. Therefore be aware that this interesting information is useful to all but available to our American friends mostly.  I researched Treehouse and they have an excellent reputation, known to be effective. But they are not a medical facility. So even if an American reader is interested in this important service, you may need to visit a medical facility first for detox medical services before entering Treehouse, but contact them and they will guide you.
If you live outside the United States, we encourage you to find similar resources in your Country. Addiction kills. Your life is worth living and there are solutions to this very challenging disease.
Philippe Paquette
How t

he Faith

of Two Recovering Addicts Led Them To Their Greater Purpose
Constance Ray
"I really learned to think about what kind of man God wants me to be. I knew the way I was living wasn't it."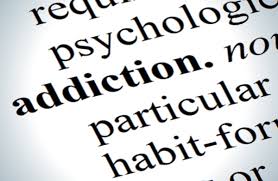 –

Joe

, a proud graduate of the Treehouse, of what God taught him in recovery
When you are battling addiction and substance abuse, it can feel like you are shrouded in darkness and the only glimmer of light is the faith you have in Jesus Christ. Even with strong faith, you may waiver, but remember that He never turns His back on you. When all is lost, look to Him. We interviewed two recovering addicts about their journey to sobriety, and how unbeknownst to them, God walked beside them every step of the way.
Erik's Story
Erik's story begins as a young, impressionable teenager. Unfortunately, the person who should have been a role model set the ball rolling for a downhill spiral. Rather than being the first person to take him fishing, Erik's dad was with him when he did his first line of cocaine.
"Cocaine was my dearest love. I started mixing it with Xanax and drinking heavily. I tried to sell cocaine, but it was like a monkey trying to sell bananas — I wanted to keep it all for myself," .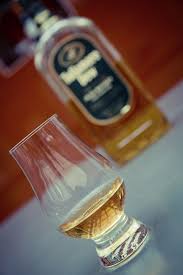 Erik's addiction was expensive, and he found himself committing crimes to get the high he craved, even if it meant robbing and assaulting others in the process. Erik's life consisted of time spent in and out of jail until one jail sentence changed his life.
"Another inmate told me about a Christian-type program one of his friends had gotten into. So I wrote to the program director, and just five days later, he wrote back. He said God had told him to visit me and give me a chance," .
When Erik initially made the trip to the rehabilitation center, his only reason was to get out of his jail cell. Little did he know he would not only find God but his calling.
"I found that God was attainable. He was reachable," Erik said. "The same God that controls the waves in the ocean, how bright the sun is, the universe — He loved me, even as a drug addict and a felon. I fell in love with that and engulfed myself with it."
Erik went on to become an ordained pastor and motivational speaker, as well as the founder of the Christian addiction recovery center our next addict went to.
Darren's Story
Like Erik, Darren's story begins in his teenage years. He struggled with depression and anxiety throughout high school but found a reason to keep going in college.
"At the time, I had a very strong Christian walk and served as a lay youth minister at a local church," Darren said. "My junior year of college, people started encouraging me to go to seminary, but I was feeling like I had missed out."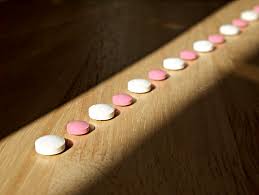 Darren's anxiety made it difficult for him to find a reason to move forward — until he discovered that alcohol was an easy cure for his anxious thoughts. Now a lawyer, he continued to drink to sedate his anxiety. Over the next 17 years, Darren went to 20 different treatment centers, relapsing each and every time. When his girlfriend kicked him out, Darren got desperate. He assaulted her and went to jail for a year.
After prison, Darren continued to relapse until his sponsor told him about a Christian rehab center. Although reluctant, he conceded, and that one simple decision changed his life.
"During my first hour of classes, I had a deep encounter with God. It felt familiar to the walk I had with Him years ago, but even more powerful…The next morning, when I went to pray the prayer I'd prayed for almost 17 years — the prayer to stay sober — I knew that wasn't what I needed to pray," Darren said. "Instead, I prayed to seek Him and His presence, not sobriety. As long as I passionately pursue the presence of God, those things take care of themselves."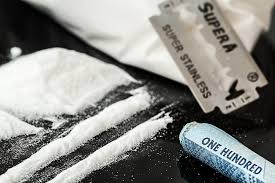 Darren wants everyone to know that God doesn't see you as an addict.
"Don't be discouraged, because God is still in the business of redeeming people and resurrecting the dead," Darren said. "In my experience, you don't have to clean up or do anything — He wants you to come as you are."
No matter how bad it might seem at this very moment, God is waiting for you to choose the path to recovery. With him on your side, you can do anything. All that's left to do is choose sobriety, and He will lead you where you need to go.
Sent with appreciation by Constance Ray with minor editing.