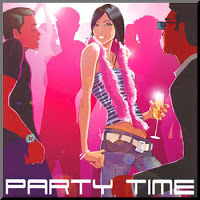 Imagine for a brief moment you are having a BIG party. Huge… You have planned this for quite awhile. Your friends are there, even those you haven't seen in a long long time! No one's missing. The music is smooth, the ambience is superb, your guests are having a marvelous time and so are you. It doesn't get any better than this. It's the perfect party!!! SUDDENLY, out of the blue a hand appears and writes a few words on the wall! The message is clear and it's specifically addressed to YOU! It says: "[Your NAME], you have been weighed in the scale of Divine Justice and you have been found missing major elements which I REQUIRE. In 24 hours you will give an account to your Creator." The above has actually happened! Read Daniel chapter 5, verses 1-6 and 22-28. You can find this portion
here
. What would you do? (The way you respond to this question will determine your eternal destiny) You could: 1. Ignore the message and continue to party. Don't forget though, you've got a mere 24 hours to go!! 2. Run to your lawyer and update your will! There isn't much time for that as it's the week-end, his office is closed and you're down to your last 24 hours!!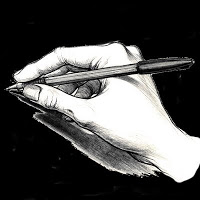 3. Call your friends and relatives and make sure they know your last thoughts and hopefully get things right with those you have sour relations with! Don't forget you haven't got much time! The clock is ticking! 4. Tell your guests that they need to go home. You want to be alone and think this through. 5. Attempt (in the best way you can imagine) to make things right with the One who just sent you that message!! He's listening! Assuming that you chose the last option you would probably ask yourself some of the following questions: – What will happen when I give an account to the Almighty? What does that mean? Can I face Him and survive the ordeal? – What does He mean by those "missing elements"? – What does He look for and require from me? – How do I go about 'getting right with God'? Where do I start? Where do I go? What must I do to please Him? – Is it possible to get on 'good terms' with the Great Eternal One? I do know 'of' Him and I know a little 'about' Him, but honestly, I don't really know Him personally! Scary thought! Dear friend, the answer to the above questions is quite simple. It is so simple that too often people misjudge, miscalculate and unfortunately simply give up on finding the Divine Solution! We at 'OKChrist' are pleased to present the message of all messages: CHRIST, the Eternal Son of God is the answer to our deepest needs (temporal and eternal). We leave you with the following straightforward words of Jesus Himself. 1. "Jesus said: I am the Light of the world. Whoever follows me will never walk in darkness, but will have the light of life." 2. "Whoever drinks the water I give… will never thirst. Indeed the water I give [your name] will become a spring of water welling up to eternal life." 3. "God so loved the world that he gave his one and only Son that whoever trusts in him shall not perish but have eternal life… Whoever believes in him is not condemned, but whoever does not believe is condemned already because he has not believed in the name of God's one and only Son."
If you need a New Testament, we will be happy to send you a copy FREE of charge.
God bless! ajl