For non-Christians, Agnostics, and Atheists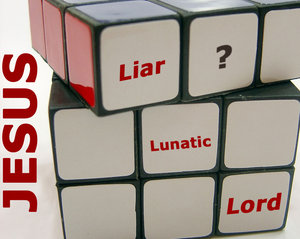 Table of content in this tab (scroll down for the following articles)
1 – Divinity of Jesus of Nazareth 2 – Harvard's "The veritas forum: Miracles" 3 – (to come later) and more.
Article 1
DIVINITY of Jesus of Nazareth
or
The "I AM" of the Holy Scriptures
or
(The Divinity of Jesus of Nazareth For

Dummies

).
Philippe Paquette
This TAB is for long articles.  So, if you have what it takes, get ready… This article is over 4,800 words.
Introduction: Sickening… Section 1: Scriptural proof of the Divinity of Jesus of Nazareth
Section 2: The "Canon" or "inspired texts of Scriptures"
Section 3: On rejecting Christ's DIVINITY
Section 4: Who rose Jesus from the DEAD?
References.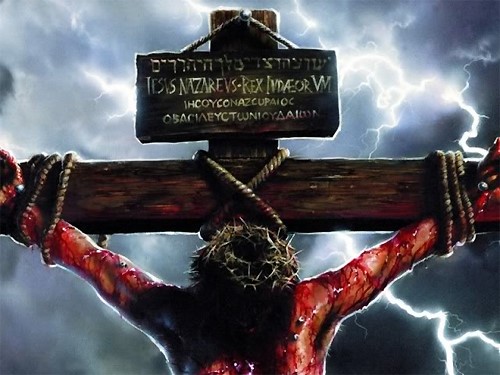 I am rather "shocked" when I "still" read (or hear) "so called"
Christians
(something expected from Atheists) who promote the notion that Jesus
is or was

inferior

to GOD!
To "Atheists", you are simply wrong… and
YOU bear the consequences
. To "so called Christians", you are also simply wrong… and
YOU also bear the consequences.
This issue
has been solved rather conclusively some 2,000 years ago… (not our topic at present). Yet, some still have this
totally "expired"
discussion
to 
this
very day! Those who have not grasped the vital issue of Christ's Divinity… are wasting their stinky saliva or wasting their finger muscles typing anything and at the very least, they are burning unnecessarily the little remnant of their grey cells on such a well solid established topic.  What a waste of time and energy!
Shocking.
Nothing less. So let's be clear on this
FUNDAMENTAL TOPIC
, once and for all.
---
---
Introduction Sickening…
I will not spend much time on this introduction because it makes me sick in my stomach and I am rather sorry to start this most amazing Bible Subject with something this
yucky
.
The enemy
(no, I shall not Capitalize "that" word)
is at the Gate
. There are so many "popular" individuals, with considerable influence, supporting the horrid "doctrine" that Jesus of Nazareth was nothing more than a "mere" man, as amazing as HE was (by their own acknowledgement).  But, according to them, HE was a MAN… and not GOD! Of course, there is this other school of thought that suggests that Jesus of Nazareth never existed!!! (For them, see section 2).  This latter argument is intellectually and scientifically laughable and thus, we shall not waste our valuable time in relation with such an infantile distraction other than what is in section 2 of this presentation. To remain somewhat "current", let's waste a tad of our our time with 
Da Vinci Code
by that most weak writer, Mr. Dan Brown –  and Tom Hanks (actor),
(chose your parts with more dignity Tommy boy).  
This is a good example.  (Don't run to your secular Library to purchase this
trash
)
.  On the other hand, if
you
have it on your shelf, ck out the stupidity of page 233. Now, let us establish a short list of the ones who reject the Divinity of Jesus of Nazareth – (for Bible Students, mostly):
The ones failing:
(with absolutely no order of importance): –
Editor Robert J. Miller; A.N. Wilson; Jeffrey Butz; J.D Crosson; M. Burton; J. Painter; P. Achtemeier; J. Mays; R. Miller; T. Kittel, G.W Bromily, G Friedrich; J.D. Rayer; Mesorah Publication; S.M. Wylen; Sue Heschel; G. Baker; B.D. Lerner; J. Cohe; Arian; Nontrinitarianists;Lucian of Antioch, Eusebius of Caesarea, Eusebius of Nicomedia, Asterius the Sophist, Eunomius; Ulfilas; Felix, Bishop of Urgell; . (possibly Justin Martyr and Hippolytus of Rome); Isaac Newton (ya, who knew???); Andrews Norton; Dr. W. E.Channing (in his earlier years) and Fausto Sozzini; E Fackenheim; Theodotus of Byzantium; Artemon; Paul of Samosata;  and of course the Qur'an (see 5th Surah, vs.116 – Muslims)
plus 
Unitarianists (Origins: Poland, Lithuania, Transylvania and later Italy and Great Britain and grew through the American Unitarianists); Liberal Christians (that one depends of its own definition but remains generally correct); Universalism; Infidelism; Psilanthropism; Adoptionism; Jehovah Witnesses, Mormons and all the diverse sects "out their" + Judaism
and so many more. Ok, enough of those… but the list is much longer.  Since I am bored of this negative topic, let's get to the really important issue of eternal value.
---
---
SECTION 1
Scriptural proof of the Divinity of Jesus of Nazareth
Of course, the only and the very best source for this Topic remains the New Testament (and the Old Testament).  So let us start with our only acknowledged source that we have and that is recognized.  The Bible. (Section 2 covers "that" topic).
_______
Genesis 1:1
In the beginning God created the heavens and the earth.
In the original language, the word
God
here is the plural
"Elohim"
.  Thus, from the
very first verse
of the Bible, God presents HIS BEING in
"a plurality"
 and 
"oneness".
This is a key element to the
Trinity
… It is the Original Scriptures… the "PLURALITY" in Creation. _______
Matthew 28:19
"… baptizing them in the name of the Father, and of the Son, and of the Holy Ghost."
Notice the "abnormal" discrepancy in this verse.  In English, the word
"name"
should be in
plural
(according to its context and proper English Grammar)… yet, the original has it in the
singular
. Thus,
Father, Son and Spirit are ONE
. It is not written … baptizing them in the
names
 "of the Father, and the Son and of the Holy Ghost"… but in the
NAME
of…
Thus, they are ONE and that makes them EQUAL.  
But do read on. I have said very little yet. Simply remember this section: "
Scriptural Proof
". _______
John 1:18
"No one has seen God at any time; the only-begotten Son, who is in the bosom of the Father, HE has declared [him – God]."
We know that Jesus is the expression (
the verb or "word")
of the Godhead according to John 1:1.  Since God has
never been seen
, then, we need to inquire as to who was seen, especially in the Old Testament by men like Abraham, Isaac, Moses, the Prophets, etc.? Well, the answer is here. 
The Son
, the expression of God, always was the outward COMMUNICATOR.  In other words, the SON is the one that
"exposed"
the Godhead.
Thus, the

Jehovah

of the Old Testament is the

Jesus

of the New!
_______
The "I AM"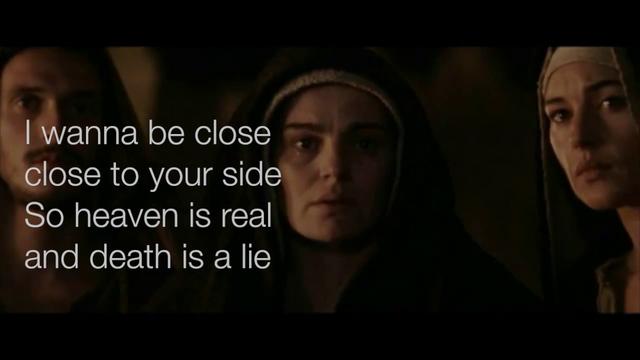 John 10:30:
"I and the Father are one."
  Anyone claiming to be "
God
" is the same today as it was then. Horror for the Jews… Jesus, here, was doing just that:
claiming to be "God"
. They reproached Jesus because of his
chosen words
and Jesus has never recanted HIS OWN words… he does not say:
"I did not claim to be God…"
. Ever! In essence, Jesus was declaring his Godhead: "
I and the Father are one
".
"For a good work we stone thee not; replied the Jews, but for blasphemy; and because that you, being a man, make yourself God."
(John 10:33). "
I say unto you, Before Abraham was,

I am

."
Again, in response, the Jews picked up rocks in an attempt to stone Jesus (John 8:59). Why would the Jews want to stone Jesus of Nazareth if He hadn't said something they believed to be blasphemous, namely, a claim to
be God, the I am
? John repeatedly tells us of the Lord's connection to "
I Am
".
John 4:26; 8:24
They came to Jesus and woke Him up, saying, "Master, Master, we are perishing!" And He got up and rebuked the wind and the surging waves, and they stopped, and it became calm.
Let me ask you a simple question in light of the verse that you have just read.  Who can control Nature if not the Creator?
John 8:28; 
So Jesus said, "When you have lifted up the Son of Man on the cross, then you will understand that

I Am

he. I do nothing on my own but say only what the Father taught me.
John 8: 58; 
Jesus answered, "I tell you the truth, before Abraham was even born, I Am!"
John 13:19; 
I tell you now before it happens, that when it happens, ye may believe that I am.
Exodus 3:14: 
God

said to Moses, "I AM WHO I AM". "This is what you are to say to the Israelites: I AM has sent me to you."  
_______ Thus, the Jews were correct.  That expression
only belongs to God
… This expression is allowed only to God…  and Jesus of Nazareth was qualified to utter these very same sacred words!
John 8:28: "
So Jesus said, "When you have lifted up the Son of Man, then you will know that

I am

he and that I do nothing on my own but speak just what the Father has taught me."
_______
Colossians 1:15-17:
"For by him (contextual, the Son) were all things created, that are in heaven, and that are in earth, visible and invisible, whether they be thrones, or dominions, or principalities, or powers: all things were created by him, and for him: And he is before all things, and by him all things consist."
This is a nice study for Bible students.  Study the Koine Greek word for
"consist"
in this very verse.  You will discover that it is a 
unique word
. The uniqueness of this word is a true delight for persons like myself that study Astronomy and Quantum Physics.  You see, the word here truly means
"all things HOLD TOGETHER"
.  It is indeed, just like the primeval law of Physics.  Here, Jesus is not only the
Creator
but
HE is the ONE that KEEPS it all together
… Think (
as a mere example
) of the famous "God Particle" (
the bosom Principle
). But HE is far more that what gives matter (or gravity) to all things… HE certainly does that with this very unique word, in this very verse.  But HE is THE "CONSTANT" POWER that "holds" everything together! (Far beyond "Boson"). Ok.  Cool. (C'mon.  Nothing comes closer to
divinity in human
as the verse above…
).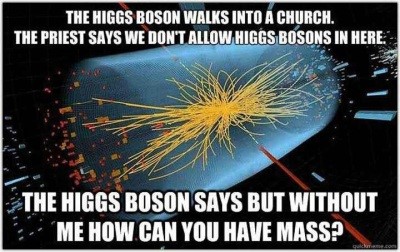 _______ Plus (for our simple atheists' folks and "non spiritual" yahoos out there):
John 1:1
says that
"the Word was God."
John 1:14
says that
"And the Word was made flesh, and dwelt among us"
Jesus is God in the flesh. Ok. Like, as in, is this CLEAR ENOUGH???
Acts 20:28
tells us,
"…Be shepherds of the church

of God, which He

bought with His own blood."
Who bought the church with His own blood?
Jesus Christ. Acts 20:28 declares that God purchased the church
with His own
blood! What more do you need?
1 Timothy 3:16:
"And without controversy great is the mystery of godliness:

God was manifest in the flesh

, justified in the Spirit, seen of angels, preached unto the Gentiles, believed on in the world, received up into glory." 
Isaiah 7:14:
"Therefore the Lord himself shall give you a sign; Behold, a virgin shall conceive, and bear a son, and shall call his name Immanuel "God with us"
 (written more than 700 years before the birth of Jesus of Nazareth – 712BC).
Isaiah 9:6:
"For unto us a Child is born, unto us a son is given; and the government will be upon His shoulder: and his name will be called Wonderful, Counsellor, The mighty God, The everlasting Father, The Prince of Peace"
 (also written in 712 BC).  Contextual, (
For unto us a Child is born, unto us a son is given
) clearly suggests that the focus is the Son.
John 5:18:
"…because he had not only broken the Sabbath, but said also that God was his Father, making

Himself equal with God

."
John 10:30:
"I and my Father are one."
When many were about to stone Jesus for blasphemy (John 10:30-39), He said to them that said he blasphemed
"because I said, I am the Son of God?"
 (John 10:36).
John 14:9:
"…he that has seen me has seen the Father…"
John 14:10
; 
"Do you not believe that I am in the Father, and the Father in me?  The words that I say to you I do not speak on my own authority; but the Father who dwells in me does his works."
(The following verse requires pause.  This is God the Son addressing God the Father)
John 17:5:
"And now, O Father, glorify thou me with thine own self with the glory which I had with thee before the world was."
And then comes one of the most outstanding testimonies about the
Divinity of Jesus of Nazareth
by the very Disciple often confused with "
lack of faith
".  Thomas.  Thomas delivered the greatest and clearest truth of all the Disciples on this very issue… and that makes Thomas the one expressing this TRUTH the clearest with the least words: 
John 20:28:
"And Thomas answered and said unto him [Jesus], My Lord and my

God

."
Jesus NEVER rebuked Thomas.  The Apostle never "over spoken".  Not one bit.  Thomas was right, Jesus accepted his words and no one in the room questioned it one single bit.  What a great testimony!
CHRIST, THE CREATOR
Colossians 1:16; 
"For by him (the Son) were all things created, that are in heaven, and that are in earth, visible and invisible, whether they be thrones, or dominions, or principalities, or powers: all things were created by him, and for him: And he is before all things, and by him all things consist." 
FINALLY
Colossians 1:14-17; Colossians 2:9:
"For in him [Jesus] dwells all the fullness of the Godhead bodily." 
Ok… what exactly does that mean,
nontrinitarialists
(or should I call you Jehovah Witnesses) or … actually, who cares? Like, be logical… what does this mean other that what this says? And why such desire to abase our Blessed Lord – if not doing the work of the enemy? To end this section:
1 Timothy 3:16:
"And without controversy great is the mystery of godliness: God was manifest in the flesh, justified in the Spirit, seen of angels, preached unto the Gentiles, believed on in the world, received up into glory."
Hebrews 1:8:
"But unto the Son he said, Thy throne, O God, is for ever and ever: a sceptre of righteousness is the sceptre of your kingdom."
Titus 2:13:
"Looking for that blessed hope, and the glorious appearing of the great God and our Saviour Jesus Christ…"
Zechariah 12:10: "And I will
pour upon the house of David, and upon the inhabitants of Jerusalem, the spirit of grace and of supplications: and they shall look upon me whom they have pierced, and they shall mourn for him, as one mourns for his only son…."
John 8:58:
"Jesus said unto them, verily, verily, I say unto you, Before Abraham was, I am." 
(Note from the writer: With our excuses if we repeat some verses here and there… but we remain overwhelmed with the clearness of this topic and as they say, repeat, repeat, repeat…)
 "Once, a paralytic man was presented before Jesus for healing
 (Luke 5:17-26), 
and Jesus said, "Man, thy sins are forgiven thee"
(
Luke 5:20
).  
And the scribes and the Pharisees began to reason, saying, Who is this which speaks blasphemies? Who can forgive sins, but God alone? 
(
Luke 5:21
). 
But when Jesus perceived their thoughts, he answering said unto them, What reason ye in your hearts? What is easier, to say, Thy sins be forgiven thee; or to say, Rise up and walk? But that ye may know that the Son of man has power upon earth to forgive sins, (he said unto the sick of the palsy,) I say unto thee, Arise, and take up your couch, and go into thine house. (Luke 5:22-24). 
And immediately he rose up before them, and took up that whereon he lay, and departed to his own house, glorifying God".
Revelation 19:11-14 – speaking of Yeshua/Jesus leading the Army of Heaven:
"
11
 And I saw heaven opened, and behold a white horse; and he that sat upon him was called Faithful and True, and in righteousness he doth judge and make war. 
12
 His eyes were as a flame of fire, and on his head were many crowns; and he had a name written, that no man knew, but him himself. 
13
 And he was clothed with a vesture dipped in blood: and 
his name is called The Word of God
. 
14
 And the armies which were in heaven followed him upon white horses, clothed in fine linen, white and clean."
Revelation 1:8 (contextually again, the SON is speaking here): "
I am Alpha and Omega, the beginning and the ending, says the Lord, which is, and which was, and which is to come, the Almighty."
Just in case you lost what our topic is, allow me to remind you that we are dwelling on one of the most important issues of our philosophical existence in relation with our Christian Faith Based System and that is:
is Jesus of Nazareth God or not?
  Let's go on a tad more and then finish this beautiful most revealing topic. The Apostle Paul lauds the Son of God as
Creator of all things
and describes Him as
existing "before all things
" (and as the one by whom "
all things consist
").  This is in perfect harmony with the entire picture Scripture paints of the Eternal Word of God (John 1:1), who was made flesh (John 1:14) and of whom it was written:
"All things were made by him; and without him was not anything made that was made" (John 1:3).
The writer of Hebrews also pointed out that God's Son
"[upholds] all things by the word of his power"
(Hebrews 1:3) and that
He is Deity in all its fullness
. The Apostle Paul expressed to his brethren, the Colossians
: "For…in him should all fullness (of God) dwell"
(
Colossians 1:19
)
John 5:22-23
:
"The Father judges no one but has given all judgment to the Son, so that all may honor the Son just as they honor the Father. Anyone who does not honor the Son does not honor the Father who sent him."
John 10:37-38
: "If I am not doing the works of my Father, then do not believe me; but if I do them, even though you do not believe me, believe the works, that you may know and understand that the Father is in me and I am in the Father."
Jesus was the FINAL revelation of God to man.
Hebrews 1:1-3:
Literal Koine Greek:
"God having spoken in many parts and in many ways formerly to the fathers in the prophets,  at the end of these days has spoken to us in

[the person of the]

Son, whom he has established heir of all things, by whom also he made the worlds;  who being

[the]

effulgence of his glory and

[the]

expression of his substance, and upholding all things by the word of his power, having made

[by himself]

the purification of sins, set himself down on the right hand of the greatness on high…"
Almost done. Thank you for reading this far and this much.  The rest is short. Allow me now to explain to you the solid historical and scientific facts about the text of the Bible, especially the New Testament.
---
---
 SECTION 2
The "Canon" or "inspired texts of Scriptures" (the NT).
The New Testament
was written after Jesus of Nazareth's death (year of death would be approximately 29 A.D. – Jesus was actually born approximately in 4 B.C.). Only a couple of decades after HIS departure, Jesus' Biographies started to be written (again, by living witnesses… starting with the Gospel of Mark).  (The books (1 and 2) to the Thessalonians were written even earlier… but let us keep our attention on "Biographies". For the record, Revelation (the last book of the "Canon") was written between 93 and 95 A.D., but as I said, let us come back to the Biographies of Jesus of Nazareth. The reason I put emphasis on this topic is Science or if you prefer History or if you prefer, the solid proof of the Revelation of God. Now, how can one "prove" such claims? Well, in essence, one never really has proof of everything.  Yet, we all believe, ardently in many things that we have never seen. For example, do you believe that a certain individual called Albert Einstein ever existed?  Yes, indeed, we all do.  Why?  Well, we have photographs of him, we have his writings, we have his theories – that changed the world, etc. Fine.  How about Julius Caesar?  Did he ever existed?  What about Plato, Socrates, etc.? Most would believe that these illustrious Persons did exist.  Yet, none of us have any photographs and none of us are living witnesses of their lives.  Still, we believe that they existed. Why then are so many denying the very existence of Jesus of Nazareth? I won't answer that question because it is useless unless one is willing to open their hearts to Christ, our Blessed Savior.  But allow me to share with you the following factual table.
| | | | | | | |
| --- | --- | --- | --- | --- | --- | --- |
| Illustrious Person's NAME | Period of life | Name of earliest and verified source | Originals written in: | First copies of originals written after death: | Originals written in # of years related to death | # of known historical scientific manuscripts written & recognized |
| Jesus of Nazareth | 4 BC to 29 AD | New Testament | AD 40 – 100 | 20 years | 14 years | +24,000 |
| Homer | 800 BC to 750 BC | Iliad | 900 BC | 350 years | 500 years | 643 |
| Aristotle | 384 BC to 322 BC | Treatise | 384 – 322 BC | 800 years | 1,400 years | 49 |
| Julius Caesar | 102 BC to 44 BC | Gallic Wars | Bio date unclear (between 200 and 300 yrs) | 900 years | 1,000 years | 10 |
(Source: Philippe Paquette) (You may use any sections of this article or all of it without permission.  Kindly give the source).
Notice the information in this chart. When
comparing
Jesus of Nazareth with Homer, Aristotle or Julius Caesar (and any other illustrious Persons of old), one is compelled not to "compare" but to "contrast". Now who, in their right mind, would deny the existence of Jesus of Nazareth based on these historical and scientific facts? Cool, don't you think?  (Well, "cool" if you believe in Christ our Lord… but rather disarming if you are an Atheist or a so called "Scientist" with a purpose to deny "Science" related to Christ). Let's get back to our subject. 
The Divinity of Jesus of Nazareth
. Therefore, the entire THOUGHT of God has been fully and entirely revealed (within the content of our physical elemental limitations with our God the Holy Spirit as our Blessed Divine Teacher and what exceeds our understanding for a time only) to us all. In essence, the entire "inspired" books of the NT were written
within 30 to 50
years
after Jesus of Nazareth was on earth. Biographies of eminent persons, at that time, ALWAYS took many decades to be published after their appearances or death… Always.  Bios were written a very long time after the "illustrious Person" had died.  Again, look at Caesar, for example. No one had current living witnesses of their lives… with exception of Jesus of Nazareth.  His 4 biographies (Gospels) were written by live witnesses.  (Never, have you seen such a complete "testimony" historically and archeologically, thus scientifically that the written proof of Jesus of Nazareth). Let's take a break and read this: Consider these paradoxes by the early church father
Gregory of Nazianzus
(329-390 A.D.). Gregory used these to argue against Arianism (Jehovah Witnesses of or days and others).
"He was baptized as a man — but He remitted sins as God… He was tempted as man, but he conquered as God… He hungered — but He fed thousands… He was wearied, but He is the rest of them that are weary and heavy-laden. He was heavy with sleep, but He walked lightly over the sea… He pays tribute, but it is out of a fish; yea He is the king of those who demanded it… He prays, but he hears prayer. He weeps, but He causes tears to cease. He asks where Lazarus was laid, for He was man; but He raises Lazarus, for He was God. He is sold, and very cheap, for it is only for thirty pieces of silver; but He redeems the world, and that at a great price, for the price was His blood. As a sheep he is led to the slaughter, but He is the shepherd of Israel, and now of the whole world also… He is bruised and wounded, but He heals every disease and every infirmity. He is lifted up and nailed to the tree, but by the tree of life He restores us. He dies, but he gives life, and by His death He destroys death."
Cyril of Alexandria
(376 – 444 AD) says,
"Indeed, the mystery of Christ runs the risk of being disbelieved precisely because it is so incredibly wonderful.  For God was in humanity.  He who was above all creation was in our human condition; the invisible one was made visible in the flesh; he who is from the heavens and from on high was in the likeness of earthly things; the immaterial one could be touched; he who is free in his own nature came in the form of a slave; he who blesses all creation became accursed; he who is all righteousness was numbered among the transgressors; life itself came in the appearance of death.  All this followed because the body, which tasted death, belonged to no other but to him who is the Son by nature"
(
On the Unity of Christ
).
---
---
SECTION 3
On rejecting Christ's DIVINITY
The divinity of Jesus of Nazareth is fundamental to our true salvation.  God did not send an "intermediary" who was simply human (as perfect as he may have been) because that would make no logical sense.  Either God comes
HIMSELF
or any "intermediary" is sinful and thus,
we have no Savior
; (
…all have sinned and come short…
Book of Romans
).  A
nyone suggesting that the issue of the divinity of Christ is secondary to  "love" that we should have for those who reject HIS divinity is blinded by the enemy.  (Yes, there is this school of thought that suggests that the Divinity "issue" of Jesus is unimportant.  What counts is to love one another.  Even if the "love" issue remains crucial in the fundamental teachings of Jesus, to grasp WHO HE TRULY WAS IS VITAL AND THOUGHT BY THE HOLY SPIRIT). Anyone rejecting HIS divinity is a false believer, a false teacher, a false writer, a false publisher, a false Christian and such a person remains in a sinful state: like it or not!  Such a being is not "born of the Spirit".  Period. (Yet God remains Graceful).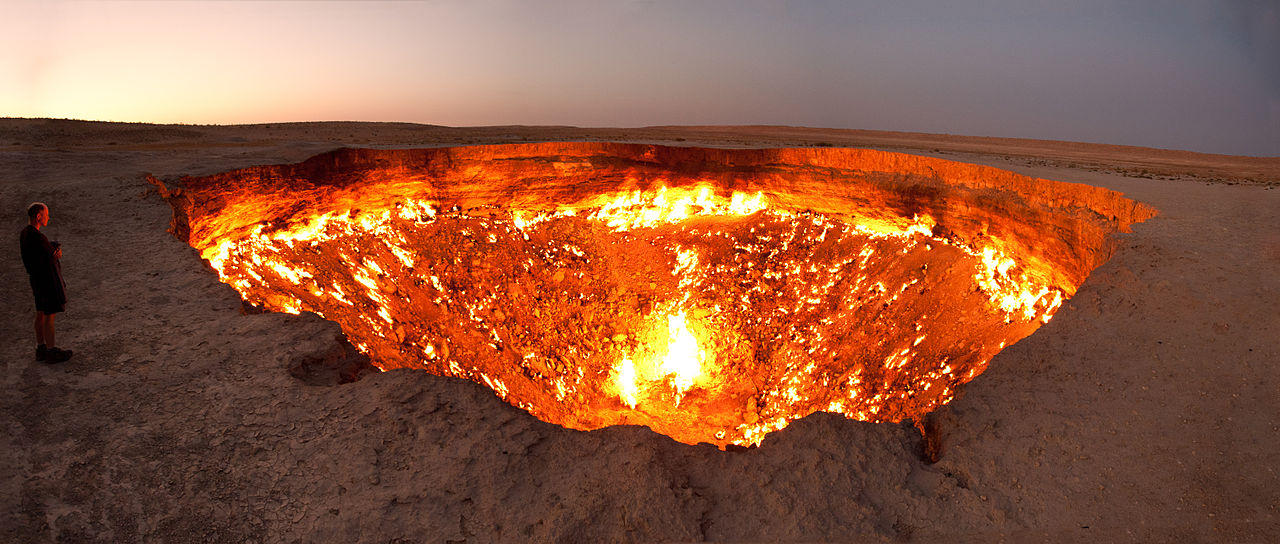 These are not my words.  They are
HIS:
John 8:24:
"I said therefore unto you, that you shall die in your sins: for if you believe

not

that I am he, you shall die in your sins."
---
---
SECTION 4
Who rose Jesus from the DEAD?
To this, there are three answers.  Jesus of Nazareth was resurrected by
God the Father
,
God the Spirit
and by HIMSELF, on HIS own,
God the Son
:
Father
Acts 2:24-25a
: We read: 
 24 Whom God (the

FATHER

) has raised up, having loosed the pains of death, inasmuch as it was not possible that he should be held by its power; 25 for David says as to him, I foresaw the Lord…
Son
John 11:25
"
Jesus

said to her, I am the resurrection and the life: he that believes on me, though he have died, shall live…"
John 10:17-18 (
The Son
); 
"
On this account the Father loves me, because I lay down my life that I may take it again." 18 No one takes it from me, but I lay it down of myself. I have authority to lay it down and I have authority to take it again. I have received this commandment of my Father.
Holy Spirit
Romans 1:1-7
; 
1 
Paul, bondman of Jesus Christ, called apostle, separated to God's good news, 
2 
(which he had before promised by his prophets in holy writings,) 
3 
concerning his Son (come of David's seed according to flesh, 4 marked out Son of God in power,

according to Spirit of holiness

, by resurrection of [the] dead) Jesus Christ our Lord; 
5 
by whom we have received grace and apostleship in behalf of his name, for obedience of faith among all the nations, 
6 
among whom are *you* also [the] called of Jesus Christ…
and
Romans 8:11;
11 
But if

the Spirit of him that has raised up Jesus from among [the] dead

dwell in you, he that has raised up Christ from among [the] dead shall quicken your mortal bodies also on account of his Spirit which dwells in you.
Synopsis: Jesus of Nazareth was resurrected from the dead from:
God
The Father The Spirit The Son (Himself).
That is another proof of the Divinity of Jesus of Nazareth.
---
---
References
Arius, the Father of deception:
http://en.wikipedia.org/wiki/Arianism
---
---
Thank you for your time.
#philippepaquette
If you are interested in reading the comments related to this article on G+, you may find the thread of interest.  You can read the comments here: 
https://plus.google.com/u/0/+PhilippePaquetteOkChrist/posts/ToWtaB2qj8R
---
---
Article 2
Harvard's "The veritas forum: Miracles"
Video: 1h. 23m. 35s.
---
---