The magnificence of the beginning of human life
Philippe Paquette
– Here is a "first" ever seen photograph of ovulation in a woman's body (for most).  Yes, I know.  Your first reaction in looking at this rare photo is: "phew, bad taste", 
but wait
.  The following is of interest.  At least, I find it most fascinating!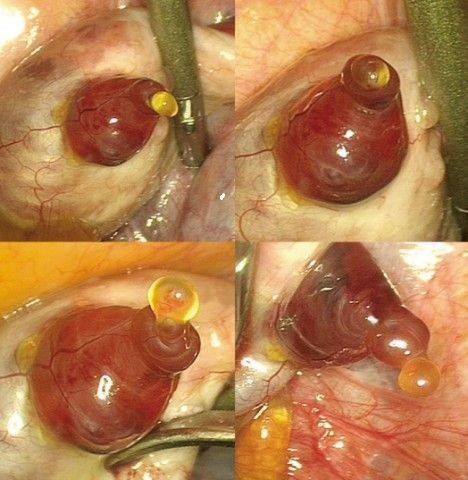 This is the first time Science was able to photograph the process of human female ovulation. You (most) have never seen this before now.
Ovulation
, as we all know, is when a "human egg" (produced by the woman) has reached "egg maturity" and is released from the ovary and pushed down the Fallopian tube waiting for fertilization with a male sperm in this sacred chamber called the "uterus". (The Old Church Slavonic vedro calls the uterus the "bucket or barrel," Russian vedro). "Uterus" is derived from Latin and literally means "belly". The male sperm is defined in its original meaning as "seed". In general, this (ovulation) happens to woman approximately once a month (with some exceptions). The general rule is that a regular ovulation takes approximately the same time as it takes the moon to become a full
moon
or to complete its full circle. These 2 spectacles (ovulation and the cycle of the moon) of course is approximate but it is by minutes or so only. Now, I am not saying that the women will ovulate (give birth to a mature egg – more than one sometimes) with each "full" moon. No. I am saying that the cycle of a woman's ovulation is almost identical to the cycle of the moon. (Since each women is different, this human female production is often 28 days, sometimes 29 or 30 days… The moon's cycle is averaged at 28.5 days (with some slight differences in time between 28 to 30 days at certain period of the year). Thus, the cycle of a "woman's" production is eerily if not amazingly identical with our moon.  A most interesting "coincidence" (if indeed it is a coincidence which I question from a certain Biblical perspective). Often the moon is a figure of the Spouse of Christ, the Church who reflects the glory of the sun (the sun being a figure, a symbol (for many Christians) of the Son of God in HIS Glory and HIS Majesty). At each production interval, the uterus (that "special" chamber) becomes thicker to prepare for the fertilization of the women's "egg". When no conception is realized, the uterus will return to its original state thus producing in a women some special type of blood and that would be the time of the menstruation. (By the way, the male sperm, if it penetrates the egg creates human life. A special enzyme circles the head of the sperm and this enzyme is needed to allow the sperm the needed strength to penetrate the walls of the surrounding (protection) of the egg). Cool stuff. What is unique about the above photograph is the laps in time for the egg to free itself from its "gate/latch".  (Reasearch: First ever shown photograph of this spectacle). As I said at the beginning of this Post, I share this with you simply for interest sake. This is neither a "devotional" Post nor a "teaching of Bible doctrines" Post. It is more the celebration of human life and how it all works in humans and more specifically in the wondrous female body. Here are some interesting facts about the subject at hand: • A mature and released human egg will live for a period of 12 to 24 hours after leaving the ovary; • Every woman is formed (when inside of their own mothers), in embryonic production with all her many millions of eggs. Each woman is born with millions of immature eggs that are awaiting ovulation to begin. In essence, all the eggs of a woman are "there" before her birth and these "eggs" will be with her all her life. Therefore, a 35 year old mother that conceives a child will have conceived that human with her 35 year old egg. • Contrary to males,
sperms
(see illustration) are constantly created and they last, in a male, for a short time. Sperms are constantly replaced by new ones. So by utilizing the example penned above, a child born from a 35 year old Mother will have been pro-created with a 35 year old egg and a 9 month old sperm (more or less).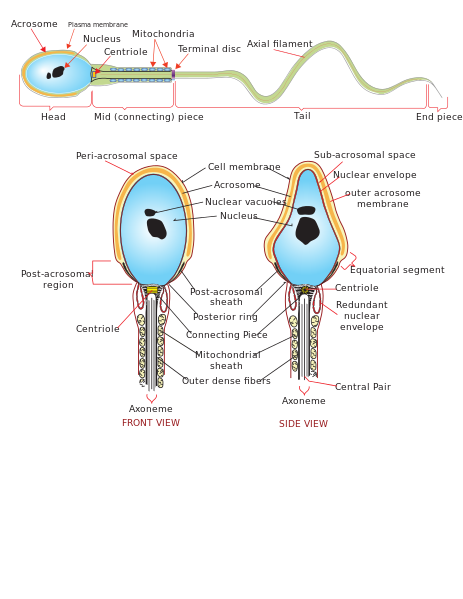 • But wait a moment, Gentlemen.  Don't think that the sperms that your bodies produce is an insignificant element in your body that is replenished easily.  No.  
Human males will produce a sperm within approximately 130 days
in 2 stages. The first "stage" is the process where the sperm firstly will develop its tail. That is the "spermatid" stage. That takes 70 days. Frankly, the "tail" is not the real issue but the "Centriole", "Mitochondria" and the "Terminal disc".  That portion between the tail and my next paragraph must require a lot of time to be produced. Thus the "70 days". Then, the second and final stage is when the sperm becomes fully mature with the most key element, it's "head". The "spermatozoon" stage. That will take 60 days of production in the male body. • A human sperm cell cannot swim backwards due to the nature of its propulsion. • The Nucleus in the "head" of a sperm contains 23 chromosomes just as the female egg contains 23 chromosomes. (There are exceptions but these "abnormalities" can only give life to persons with a handicap, such as a Down syndrome person for example who has 1 extra chromosome at the 21rst level). (Science have not yet explained the reason for such anomaly). (On a personal level, our last child (daughter) is "Down" and is a most wonderful being giving us, daily, laughter and a good dose of sunshine). Therefore, an egg that has been conceived (unity of egg and sperm and what I call a "human" being in formation) will create the first element of human life with usually 46 chromosomes. I also firmly believe that the soul and the spirit that God created in humans is also part of this human in formation. This first cell will double itself again and again and again until the baby is fully formed and the baby arrives.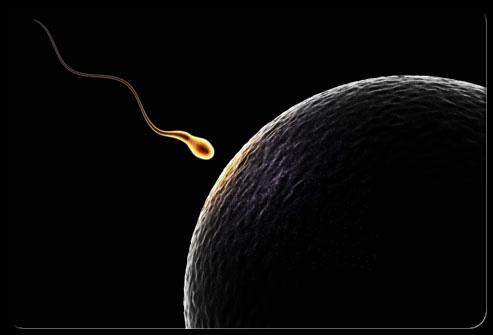 • An egg produced by the mother can live 12-24 hours while a human sperm cell can survive within the female reproductive tract for 5 days (more or less) post coitus. • One other thing about this "strange looking" photo of an egg being released (first photo on top of this Post). It takes approximately 15 to 20 minutes for the egg to be released. Thus the laps of 4 photos in different states of "liberation".  Even if these are at micro scoping levels, there seems to be a "labor" involved here that takes its necessary time for release. (I view this sort of a "first" birth… possibly pointing to a "second full" birth (egg + seed) when the child enters our world.
My very last point is this.  You, yes, you, reading these lines, you have been born from one egg and one sperm.  But the fascinating thing is that over 50 million sperms were after that egg… and only one won.  That is you.
So always remember that you are a fabric of a competition of 50 million or so (tea spoon volume at that microscopic level) and
you won
.  You are far more than any Olympian, ever in all of History.  Without your knowledge, you won the race against 50 million "runners" and you came to the finish line the winner… and 49,999,999 were not.
Be thankful.  Look up :-)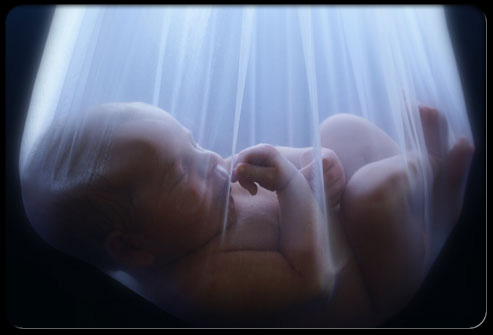 #philippepaquette
_________________________________