Philippe Paquette
Was Jesus good looking… physically?  NO!
 Isaiah 53:2
"For he shall grow up before him (the Father) as a tender sapling, and as a root out of dry ground: he has no form nor lordliness, and when we see him, there is no beauty that we should desire him".
A "normal" male Jew… In fact, the dude in this photo is probably better looking, physically, than Jesus of Nazareth. And yet, HE WAS THE WORD… AND THE WORD WAS GOD.  (Gospel of John, chapter one and verse one). So you can forget that blonde long haired bleu eyed guy that you see everywhere.  The reason why Jesus is depicted in such a manner has far more to do with the evolution of the Printing Industry than History.  When "printing" (large volume printing) became the newest "thing" on the block, men had long hair and the qualities of being blond with blue eyes (as it is today in many circles) was associated with "good looking".  Therefore, when they started to portray pictures (illustrations) of Jesus, they used models with long hair and not very Jewish looking… yet, we all know that Jews are rather darker skinned and certainly not the "hottest looking male" on earth. Certainly not "Brad Pitt" kind of a dude. Just saying :-).
Yet… HE WAS GOD.
 (Most amazing)! #philippepaquette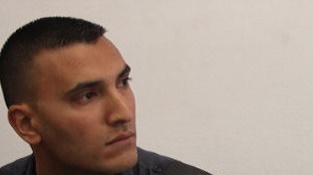 _____________________________________________