Philippe Paquette
The House of the Father and our Eternal Individualism.
Let us talk about the House of the Father and the fact that we will not lose our "individuality" in Eternity.
"In my Father's house there are many abodes; were it not so, I had told you: for I go to prepare you a place; and if I go and shall prepare you a place, I am coming again and shall receive you to myself, that where I am ye also may be." John 14:2-3 (Darby).
Are we allowed to have "favorites" verses of the Holy Scriptures? If so, this is one of mine. Let me tell you why. These two verses are most revealing and incredibly uplifting if one grasps the words of our Lord. Here are two simple thoughts to ponder. 1) Jesus speaks of the Father's house to his disciples. This promise has never been made to any other saints before the period of the "Spouse of Christ" nor after. Remember that the Church (all true believers) forms the Spouse of Chr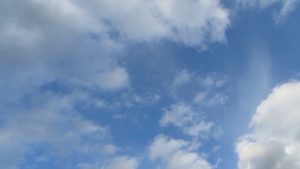 ist. We can therefore conclude that we,
Christians of this period, of this Dispensation, will have a most unique place with him (as HIM, the Groom and we the Bride,) in the Father's very own dwelling.
We are speaking here of a "spiritual state" more than a "place", and not one made with bricks and mortar… but there is no doubt that this promise is one to comfort our hearts and souls.
"He will rejoice over you with joy; He will rest in HIS Love, HE will Joy over you with singing…". 
Zephaniah 3:17
You can anticipate this intimacy with Christ and with the Father throughout all of Eternity… Bliss. For those who feel that they are not worthy of such blessing (euphoria), allow me to add this verse:
"But in a great house, there are not only gold and silver vessels but also wooden and earthen…"
2 Tim 2: 20. (Yes, some of verses are taken out of context but the essence remains). 2) Then, our Lord speaking to his beloved disciples, also adds that in the Father's house, there are
"many abodes"
. Young's Literal Translation calls this word
"Mansions"
(in the plural) as does the KJV. The NIV speaks of the
"many rooms"
(again in plural) and the NASB speaks of
"many dwelling places"
, plural again. But what does it all that mean? Allow me to suggest that not only are we to be promised an Eternity with the greatest unique close relationship with our Lord and our Father.
But this verse seems also to support the notion of our Everlasting "individualism"
.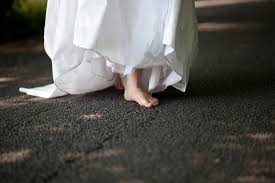 We will each have

"a Mansion"

. In essence, as the Spouse of Christ, we are a

"collectivity" but that will not take away our "individual"

aspect of our future Glorious Life. This  is again seen in Revelation 21:7. We shall be sons and daughters in the House of the Father.

What a blessed Christ we have!

Let us be "vessels of honor" to serve HIM while we are down here. (2 Tim. 2: 21). Be blessed all.

#philippepaquette

Gatherings, little by little, by