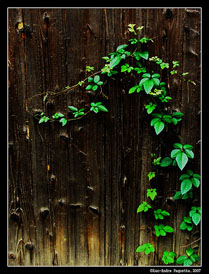 The Resurrection of Christ
Excepts and adaptation from Chris Holmes (Program –  It's a New Day)
The resurrection is fundamental to the faith of Christians.  Easter is the most important time of the Christian year.  Why?  A new history has begun for mankind with the resurrection of Jesus Christ.
The resurrection of the Lord marked the beginning of a new age for the entire world.
Also, sin and death "shall be no more".  This Easter is for Christian the holiest day of the year.  It's the beginning of a new story for humanity.
This resurrection also represents a day of victory as well.  It is the destruction of sin and death.  As Christians, we can now live as victorious people.  The victory of God has been accomplished in respect to sin and death.  Even though we are still marred by sin and death down here, sin and death is on a leash.  The victory has been achieved (past) and we await its consummation (future).
The course of history has decisively changed because of the resurrection Jesus of Nazareth.  The resurrection of Christ has cosmic significance for all.  The resurrection of this one particular Jewish man means the cause of human history has been changed forever.  The world is a different place as a result of it.  This may not be evident to the non believers but the fact remains.  Sin and death have been defeated by this man.  That is "the good news".
Faith is the posture of open hands – acknowledging that which is true.
Sin's power is broken.  Death's power is broken.  This is a past event.  It is done.
We do live with the consequences of sin and death but that is true only for a time.  The Christian is in Christ and the Christian will die in Christ.  Death is the last enemy but we die in Him who Is life.
Resurrection is not just an idea but Jesus did rise bodily from the death.
His resurrected body is capable to pass through walls.  He is not limited to our physical world.  "Thus He is, we shall be."
On Evidence of the Resurrection of Christ by Josh McDowell, read here
Read the Important Notice following this article:  Write to us at info@okchrist.com.