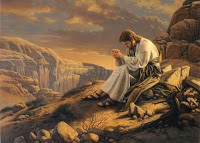 Question Have you seen God?
I've been living for 33 years, Never seen God's face and tears. No one has ever seen Him, He has been hiding, is seems.
An atheist client made me think, Asked "Seen God?" without a blink. I answered "Not yet" humorously, At home, it puzzled me deeply.
Have you even seen God? Nobody, even in the clouds. Why is He hiding from us? Do you think He's real or a fuss?
If there's God, there'll be world peace, How come violence never cease? Why does He allow unfair suffering? Endless diseases on human being.
Too much doubts on God's existence There'll be no end in our evidence. ""have you seen God?" may be the question, To prove that God is only man's invention.
Have you ever seen God in your life? In real physical form and in your sight? Have you ever wondered lately? We need to wake up and face the reality.
HAVE YOU SEEN GOD?
By Florante Alumia
Answer
Have you seen God?
A Response to an Article published in the Mensa Society's mc2 magazine (March 2008)
Have you seen God?
The question is asked. Yes I have, I answer… But not the way you think. You say:
He has been hiding, it seems.
I will agree with you on this point. Though He has revealed Himself at different times and in different ways: not in a way we would expect, but He has shown Himself on His own terms! After all, He is the Master of the Universe, the Creator, the infinite One and we are all His offspring and creatures of His design. How can a finite being like me grasp, understand, behold and comprehend an Eternal, Infinite Being? Logic dictates this to be impossible. He answers to no one! We answer to Him!! I may not like this but He has made the rules and yes, He is the Inventor of this game called LIFE! Still, He has not left us in the dark! He has seen it good to reveal attributes of Himself, even though He is, by nature, invisible, infinite and intriguing, to say the least.
"No one has ever seen God but the One who ever was at the Father's side has revealed Him".
Someone once asked:
"Show us the Father."
Christ answered:
"Anyone who has seen ME has seen the Father."
You ask:
"Have you ever seen God in your life?"
– Yes I have!
"In real physical form and in your sight?"
you say. I answer: Not in "physical form" – we cannot show you that which has no form – but I have seen God's eternal Love and Moral Qualities in Christ. You ask:
"What about world peace?"
Now that is a noble query!
"And unfair suffering and endless diseases"
you add. To which I respond: There are mysteries with no answers while we are down here. At one point in time, Christ came and made incredible claims! He asserted that he was God 'in the flesh'! He either was a hoax, a joke, a big lie OR exactly what He claimed to be: God manifested and displayed in a human form. This blows me away! The infinite, Eternal Being coming down to our level and living in poverty in our world of limited dimensions. Christ was the Prince of Peace and yet, the world crucified Him.
"We will NOT have this man rule over us"
they cried. They preferred a murderer (Barrabas) to the Prince of Peace. So I say: How can peace be a dominant factor in a world that rejected Him, and still does?
God has spoken and displayed Himself through the Person of Christ. But, FAITH is required to see through the clouds of darkness and appreciate God's revelation of Himself.

"For, without faith, it is impossible to please Him."
André Lebrun