Context – from JAS: I have been dating a wonderful woman for 5 years.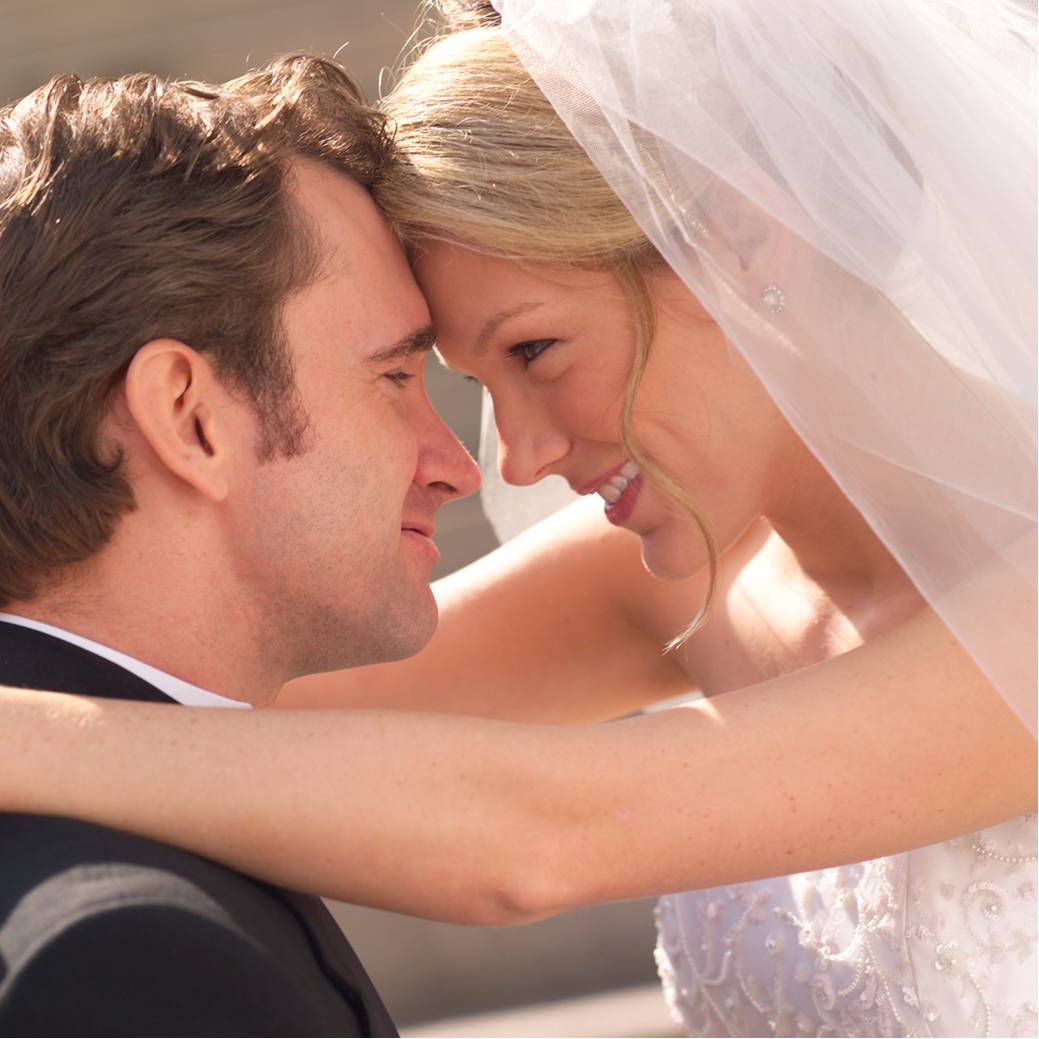 Philippe Paquette sorry for taking more of your time. (Note from the Publisher.  Now, you need to know that this fine gentlemen and brother has been in conversation with me for some time and he is a true "Prince" (from the Lord's perspective according to my limited understanding of the Lord) but he eventually came back with this beautiful question):
What are your thoughts on:
2 Corinthians 6:14
"Do not be yoked together with unbelievers. For what do righteousness and wickedness have in common? Or what fellowship can light have with darkness?"
It seems that many people say it also applies to marriage, but then it seems to contradict a bit 1 Corinthians 1:7 and 1 Peter 3:1 (even though the latter speaks about people already married)
_________________
Answer:
Hello dear + Name Withheld_John Adrian Smith: (fictitious name, no association with anyone called by that name if any) Thank you for asking this question. Of course, I know you as a dear friend so I know a little about you and a tad about your girlfriend so I remain with limited general knowledge of both of you. Nevertheless, I certainly can respond to your most excellent question. Your query is "excellent" because it is a question that thousands if not millions of Christians pose, thus, it is a very helpful question to ask. I simply trust in the Lord that my response will be as helpful. You see, one of my Ministries and calling is to help my beloved brothers and sisters in Christ on anything and everything but I want to remain faithful to HIM, dependent on the Scriptures and "correct" according to my knowledge, including the context of each portion of Scrpture (without any pretense). 1) Remember this quote. "When someone quotes a Bible "
text
", make certain that that the text is within its "
context
", otherwise, one may have a "
pretext
". 2) The Holy Scriptures (Bible) must always be understood within its "
context
". 3) The verse you quoted (2 Cor. 6:14) has a "context". Here it is. "2 Corinthians 6:1-18″. 4) Literal translation from the Greek, as closely as possible to English, by myself (with the Darby's literal translation's help but this is my own personal work based on Koine that I have studied at St-Paul's Christian University and more – so this is my paraphrase of this context according to the Greek words in our modern understanding of English): 2 Cor. 6 (
my paraphrased
 of the entire Chapter).
1 But as fellow-workmen, we also deeply hope that you have not received the Grace of God in vain:
2 for God said: I have listened to you at the right time, and I was there for your day of salvation: behold, this is the right time; this indeed is the Day of your liberating salvation:
3 don't offer yourselves to be offensive to others in anything (as in sewing one another in courts), so that the Christian message would be blamed;
4 but in everything, ensure that you commend yourselves and other as God's ministers, in much endurance, in afflictions, in necessities, in limitations,
5 in physical suffering, in prisons, in demonstrations, in work, in watching, in fasting,
6 in pureness, in knowledge, in long suffering, in kindness, in the Holy Spirit, in love that can never die,
7 in the word of truth, in the power of God; through the arms of righteousness from my very own right hand and left,
8 through glory and dishonor, through things that some may say evil about me and you or through good reports (some are deceivers, other will say the truth);
9 and we are unknown to the wold, and yet, we are well known by God; some say we are dying, and behold, we are very much alive; we remain disciplined and we are not put to death but well;
10 we may grieve or seen as we have grieved, but we are actually always rejoicing; we may be seen as poor, yet we are enriching many; we may be considered as having nothing, and yet we possess all things.
11 Our mouth is opened to you, Corinthians, our heart is expanded.
12 We admit, we don't sustain you, but you sustain me in your affections;
13 but in order to get to the point, (allow me to speak to you as kids) allow your hearts to be open at this time.
14 Be not diversely yoked with unbelievers; for what participation is there between righteousness and lawlessness? Or what fellowship of light with darkness?
15 and what consent between Christ with Beliar, (or Belial) and what part for a believer along with an unbeliever?
16 and what relationship is there between God's temple and the Temples of Idols? For you are the living God's temple; according as God has said: "I will dwell among them, and walk among them; and I will be their God, and they shall be to me a people".
17 Wherefore come out from under their influence, and be separated, says the Lord, and do not touch that unclean food, and then, I will receive you;
18 and I will be to you as a Father, and you shall be to me as sons and daughters, says the Lord Almighty.
5) Now that is the "context" (with my paraphrasing of that Scripture portion for ease of understanding, but I would dare any Scholar to correct me – something that I would love). 6) Realize that Paul is addressing himself, not to individuals but to a "Community", a Church. The Corinthians were living in "Corinth". Understand that the City of Corinth was a Pagan City with tons of Temples of false gods. In fact, in that day, sculptured in a mountain, you had a sculpture of a god that was higher than the Twin Towers in New York. The tallest tower was almost 1,400 feet tall (with its antenna).  This statute was almost 2,000 feet tall.  So you can imagine the culture and the devotion of the people of that City at the time.  Paul spent 18 months there evangelizing with some success, but the the Saints in this city were invaded by an incredible number of false gods… and that is where the Apostle Paul comes in. 7) Notice how this Chapter begins. "We also beseech that ye receive not the grace of God in vain". This is of importance because the Apostle understood the "Grace of God". That is very much your position right now dear + Beloved Friend. 8) If you have both (mutually) been in love together for the past 5 years… think of the Grace of God. He loved us even when we did not love HIM. How is "she" to comprehend your rejection of her "as a Christian" because you are a Christian and she is not yet "Born Again? Therefore, you cannot "unite" with someone you love because they are not yet advanced (or born again) as you are. Think of her and your own testimony. What will that tell her? Grace? I don't think so. 9) Let's get back to our "context". When the Apostle wrote these words, he was addressing himself to a "Community", to a "collective". Not to individuals (even if Bible principles remain the same for all). Yet, the context is "Religion" here. The Corinthians were having meals with "unbelievers" who would sacrifice a meal to false gods and enjoy that same meal with them. NO! That is not the calling of Christians. We are to separate ourselves from any other Belief System that promotes, actively, anything else that Christ. Is your "beloved" attempting to do that? 10) I will come back to the general "context" but for now, before I lose your attention, let me bring you to a more personal level. Since you have been "together" for 5 years, then, the issue of "intimacy" comes into play. Now, if you have never been "intimate" with her, then, you should tell me, otherwise, I am confused and would re-direct this Post on a "slightly" different level. So, I take it that you have been "intimate" with the one you love… and have for the past 5 years. Well, if you think of it, that is "commitment" according to the morals of Scripture. What do you think "marriage" is? Marriage is the act of becoming "one" with the other. Marriage is not a piece of paper. Marriage is "Unity" between two consensual adult persons. Official "Marriage" is simply a "public" announcement that both of you are becoming ONE before God and men, as Christ is to HIS Spouse, the Assembly, the Church, the Christians throughout history for the past 2,000 years or so. Marriage is a "Public" act and according to the order that we get from God. Make it public. But we have very little information how marriages were performed either in the Old or the New Testament. But we know that a "Public" Act was part of that "union". (And that, by the way, was the occasion for our Lord to perform the very first miracle recorded – the wine = joy). 11) Back to the "context" of your quoted verse. Within its context, Paul was writing in relation to Religions. Christians should not associate with Idols. You say that your girlfriend supports your Christian Faith. Paul speaks of separating the "unbelievers" as people of "evil". 12) Literal is also "unequally yoked". This means being associated or united with "sin". Is your girlfriend a prostitute… or does she want orgies… or does she seeks after sex in Churches using crucifixes and all… I don't think so. That is what Paul was writing about because that is what was happening in Corinth (sorry for being rather vulgar… but you really need to get the point here, beloved friend). 13) Of course, it is ideal for a Christian man to meet and fall in love with a Christian woman. Especially if both are true "advocates" for the promotion of "Christ's" message (make Disciples) but that is not today's reality and we must be sensitive to the Teaching of our Blessed God the Holy Spirit. In a marriage, love is ultimate. You, as a man, need to sit down with your loved one and express your "Christian" desires as a Husband, a lover, a friend and a possible Father. You should insist on the fact that you will not change and Christ is the Center of your life and you want to promote this to the ones around you (including her) and to "her" children. This needs to be clear from the outset. 14) In essence (something that most Pastors or Religions are not teaching) but I am convinced that your scripture is related to Christians who willingly associate with people that are "wicked" (is she?), that are living in a flagrant sinful lifestyle (is she?), that is associated with the resemblance of

Belial

. Is your beloved like that? "Totally useless"? 15) Now that is the context. According to your own verse, would you say that she is "Darkness"? Thus, that is my response beloved. You know of my affection in Christ. #philippepaquette PS – Many will not agree with me. No worries. I am used to that. Those "Christians" simply have forgotten that the Holy Spirit is still here and very much alive. We need to re-think those things that we were thought by others that did not have all the Scriptural knowledge that we are blessed with today. We are called to "faithfulness to our Blessed Lord" and to happiness. He came here to "liberate" us. Why then would "religion" keep us "slaves" of their teachings when we actually have the Blessed Teacher right here, right now, present in our lives. Our God, the Holy Spirit. Dare, be wise, evaluate, consider and remain dependant on our Lord and in the end, only you can decide on this very important issue. (Responded with limited knowledge of both of you. Call me if you need more).

Philippe Paquette Question from John Adrian Smith (fake name):