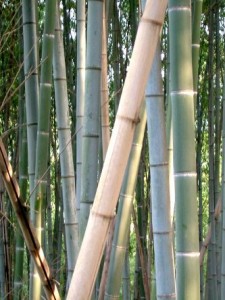 Love
When it comes to the subject of Love, one is at a loss for words.
Who indeed is morally 'worthy' and can effectively discuss such a lofty subject.
Being objects of the Love of God, we are emboldened to present the following: Love is often expressed in various human relations such as:
A father's and/or a mother's love for their children.
A husband and a wife's love for one another.
A friend's dedication / love for another friend, even giving the ultimate gift of Life.
There are various 'degrees' of love and differing 'types' of love such as: love for a pet, a car, a sport's team, a hobby, a favorite restaurant, etc…
Readers of 
OKChrist
 probably know someone who displayed such a quality in their lives. Of course, we are particularly concerned this month with the ultimate definition and display of Biblical Love. In the grand 'love chapter' of 1 Corinthians 13 we read:
"And now I will show you the most excellent way […]  If I speak in the tongues men and of angels, but have not love, I am only a resounding gong or a clanging cymbal […]  if I have a faith that can move mountains, but have not love, I am nothing.  If I give all I possess to the poor and surrender my body to the flames, but have not love, I gain nothing […] Love never fails!"
Scripture uses different words to describe two types of love:
PHILEO
 and 
AGAPAO
. 1) The first word (PHILEO) (verb), is no doubt the most familiar and commonly experienced aspect of love. PHILEO love may be defined like this:
 "
To be a friend to; fond of an individual or object; i.e. having affection for – denoting personal attachment as a matter of sentiment or feeling." Again: "This is the love of complacency – or of affection DRAWN out by the EXCELLENCY of the OBJECT."
An example in our modern day language might be: He/she is such a lovable person, kind, patient, so helpful. 2) The second word AGAPAO (verb) and AGAPE (noun) refers to LOVE of a distinctive, majestic and surpassing nature and origin. AGAPE Love is 
"known by the action it prompts."
  Unlike PHILEO love, "it is NOT drawn out by any excellency of its objects.  It is the exercise of will in deliberate choice."  It is prompted by the loving nature of the one who loves.  AGAPAO in the Greek New Testament 
"
signifies love as the settled disposition of a person, rather than an emotion.
"
  In the words of Christ: "Greater love ("AGAPE") has no man than this: that a man should lay down his life for his friends." (John 15:13.)  Romans 5:7 speaks of the historically pivotal demonstration of AGAPE love:  "When we were yet without strength in due time Christ died for the ungodly.  For scarcely for a righteous man will one die; yet peradventure for a good man some would even dare to die, but God commends his love (AGAPE) toward us in that while we were yet sinners Christ died for us." Individuals surprised to find themselves the objects of AGAPE love also find "the love (AGAPE) of God is shed abroad in [their] hearts." (Romans 5:5) and find this same character of love is available to infuse human relationships: "Husbands, love (AGAPE) your wives, even as Christ also loved (AGAPE) the Assembly and gave Himself for it." (Ephesians 5:25.) A few Biblical verses where 
PHILEO
 is used:
"They love (phileo) to pray standing in the synagogues […] to be seen by men."
"They love (phileo) the place of honour at banquets and the most important seats in the synagogues."
"Practice hospitality (phileo)".
"Jesus said: Simon son of John, do you love (phileo) me? […] Peter answered: Lord, you know all things; you know that I love (phileo) you."
A few Biblical verses where 
AGAPAO/AGAPE
 is used:
"I [Jesus] say to you: Love (agapao) your enemies… If you love (agapao) those who love you, what reward will you get?"
"For God so loved (agapao) the world that He gave his one and only Son…"
"The Father loves (agapao) the Son and has placed everything in his hands."
"Jesus […] having loved (agapao) his own who were in the world, now showed them the full extent of his love (agape)."
"If you love (agapao) me, you will obey what I command."
"Jesus said: [Father] you have loved (agapao) them even as you have loved (agapao) me."
"Live a life of love (agape) just as Christ loved (agapao) us…"
"And now these three remain: faith, hope and LOVE (agape). But the greatest of these is LOVE (agape)"