You are the man
Photos and verses
(number 01-001)
Philippe Paquette
Uploaded on G+ Christian Communities.
I am introducing a new series called
"Photos and verses"
. I shall post 1 at a time with a short explanation. I am very active in many
Christian Communities on G+
and I thought I would share with you a few of the most recent Bible verses and photos that I have published on G+ accompanied with a short note for your own spiritual edification. I shall do this once in awhile interspersed with other Blogs.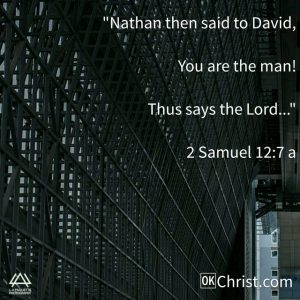 At the end, I will supply sources and share with you the Communities I own or Moderate.
Photo Verse 01-001
This is a rare verse:
"You are the man!"
An expression often used lightly but this was told by the Prophet Nathan to David after one of his greatest fall. In context, David was told that regardless of his fall, he was chosen by God for a specific duty.
(Read 2 Samuel 12 for full context).
Conclusion:
God forgives us with repentance and calls us all to return to HIM and serve HIM.
This particular verse was shared with a Community called:
Jesus Youth
and my Post is here:
Post by Philippe Paquette to Jesus Youth
_______
#philippepaquette
_______
Sources:
Software used for the Bible: 
Bible.com
Photo by: 
Luc-André Paquette Photographer