André Lebrun
(adapted)
ONE
In ROMANS, man is shown as being "ALIVE IN SINS".
– On the other hand, in EPHESIANS, man is presented as DEAD IN TRESPASSES AND SIN before God (2:1-3). – In Romans we are in need of JUSTIFICATION while in Ephesians it is a question of QUICKENING.
– In COLOSSIANS you find both conditions:
 a. Chapter 3:7 – "… Ye lived in them [sinful acts]…" That is Romans.
 b. Chapter 2:13 – "… Being dead in your sins…" That is Ephesians.
 Thus, Colossians comes between Romans and Ephesians taking BOTH perspectives into consideration.
_______________________
TWO
– Romans, redemption meets the whole case I am in.
– Ephesians is the answer to the counsels and purposes of God.
– In Colossians BOTH are found and as "between the two" (i.e. Romans and Ephesians), you have not the full consequences of Ephesians, but you have more than in Romans…  In Colossians you are "raised with Christ".
_______________________
THREE
"If you are DEAD with Christ", we have that in Romans (6:5-8).
In Colossians (3:1), we have "you are RAISED with Christ", but…
we do not go to "sit in heavenly places". That is in Ephesians (2:6).
Consequently, in Colossians since I am not shown as sitting in heaven, I am to seek the things that are above… Heavenly things are now our hope (1:5)
__________________________________
ALLOW ME TO SUMMARIZE:
Romans – We are quite ALIVE in sins, requiring JUSTIFICATION
Colossians – We are DEAD with Christ and RISEN with Him. We are thus exhorted to think on things above (Colossians 3:1-3)
Ephesians – We are DEAD in trespasses and sin; we require QUICKENING. We are also RISEN with Christ and SEATED in the heavenly realms with Him and in Him (Ephesians 2:5-7)
DEAD, RISEN and SEATED with Christ in the Heavenlies!
_______________________
God made us alive with Christ even when we were DEAD in transgressions — it is by grace you have been saved. And God RAISED US UP with Christ and SEATED US with Him in the heavenly realms in Christ Jesus, in order that in the coming ages He might show the incomparable riches of His grace, expressed in His kindness to us in Christ Jesus."  –  Ephesians 2:5-7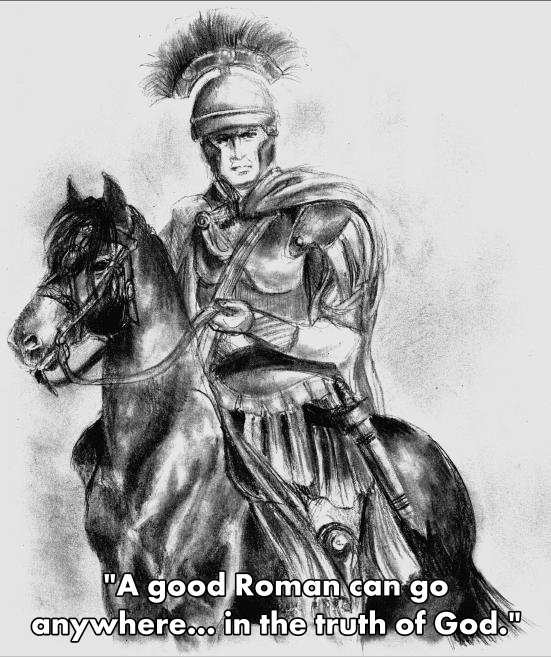 _______________________
"A good Roman can go anywhere, and I don't mean travel tours!! What I mean is that a person who has grasped the Truth as depicted in the book of ROMANS can go anywhere in the Truth of God as presented in the Scriptures."  NORMAN ANDERSON  (Now with his Lord)
#andrelebrun