Have

faith

for your children… just remain

faithful

to the Lord… HE will keep
HIS PROMISE.
Philippe Paquette
"But from everlasting to everlasting the Lord's love is with those who fear him, and his righteousness with their children's children with those who keep his covenant and remember to obey his precepts."
Psalm 103:17-18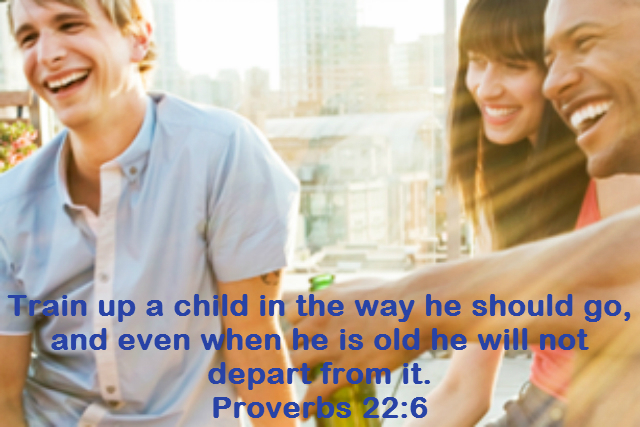 Now I would agree that it is a challenge to "Train up a child in the way he should go…" because a "child" is an entire individual and merits the same respect as any adults. 
So my thought is that the only way for this to work is to have, in one's heart, the utter LOVE that we have for our Lord…  our God.
If this is present in us, I do think that the Power of the Holy Spirit will "affect".  In fact it will "previal".  That is the Promise in Psalm 103!
So, we do not need to fear for our Children's Eternal Bliss.  If we are "occupied" by HIM, it will happen.  
HE PROMISSED.
#philippepaquette