"Relaxing music" A study of music
Philippe Paquette
This is in fact according to research and the conclusion of Scientists. What is the most relaxing music in the world. Do you agree?
The Most "Relaxing Music" ever produced in History (or is it)?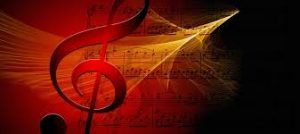 (Please open another browser page and go again to OkChrist.com – and read what I suggest, while listening to these musical achievements.  When one is finished, go to the next and then, come back to read.  Either you open another Browser page – or use another
device). We invite our readers to listen to this instrumental music as you visit our special section relating to  
God the Father
,
God the Son
or
God the Holy Spirit
. We have 7 topics associated with
each of the Divine Beings
.  But you can't do both from the same page so either open another OkChrist.com from your browser and read about the Divine Beings in the other open page at the same time.  Alternatively, you could use another device to read the articles.
This is the song made by a British band called the Marconi Union, a musical trio consisting of Richard Talbot, Jamie Crossley and Duncan Meadows and formed in 2012.
Marconi Union – Weightless (Radox) HighQuality Audio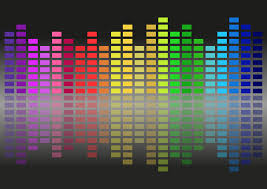 As for the story of this production, you will find that it is a beautiful arrangement of mellow rhythms, harmonies, and a smooth baseline. Scientists have studied the effect that this piece has on the human mind. A number of volunteers agreed to be hooked to those sensors to their brains to measure the brain's effect. Before the exercise, the patients had challenging tasks to perform, complicated calculations and they wer e "clocked", just to add more pressure on them. That, needless to say, produced a high level of anxiety and stress on the individuals that was clearly measurable by the Science Team. Following these intense exercises, the patients then were asked to listen to this piece of music (Weightless). The results were outstanding and on a level never reached in prior similar studies. A substantial majority of the persons clearly indicated in the medical measuring instruments a huge change and decrease in their stress and anxiety levels. This type of therapy has been used for ages but this specific piece of music was unique in its effectiveness. The tests were under the supervision of Dr. David Lewis-Hodgson (Mind Lab Int'l): "…this song induced the greatest relaxation, higher than any other music tested till this date". In fact, Dr. Lewis-Hodgson strongly suggests that people should not listen to this music while driving their vehicle. So enjoy the music and read about the
Father
,
Son
, and
Spirit
… and if you fall asleep, I will be personally insulted ;-)
Enjoy.
For more "reading music" while you enjoy the sections
Father, Son

and

Spirit
, you may also want to continue listening to the following music that we consider the greatest reading music ever:
1.
Airstream – Electra
2.
DJ Shah – Mellomaniac (Chill Out Mix
3. 
Enya – Watermark
4.
Pink Floyd – Marooned
5. 
Cafe Del Mar – We Can Fly
6. 
Pink Floyd – Cluster One
7.
Mozart – Requiem (Intro)
#philippepaquette
Note: All credits go to the respective Artists. This article should be viewed as a "study" on music only.

Ok

Christ claims no proprietorship in any way whatsoever. We simply want to promote the beauty of all the Artists mentioned in this Post.