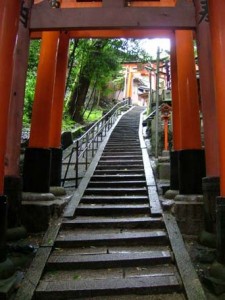 Security in "faith"
Look around.  We live in times where we have little interest for one another.  Quite often, children are not even wanted.  In fact, a huge number of unborn children are simply "terminated". Teenagers have trouble finding their place in society.  The aged often feel rejected…  Most of us often feel utterly confused about life in general… Hum… not very cool, is it? There wasn't even room for Christ when he was about to be born (Luke chapter 2 verse 7). When it comes to faith, God the Father always has a place for each of us… and that, my friend, speaks of our security and safety in our faith relationship.  In that position, we can sense the peace… the quietness… the protection from danger…  It's called "eternal safety".  Nothing can touch us in His Presence. But remember, you can't know these things without "faith".  Impossible!   That's how the system works.
 "Behold, there is a place by Me, and thou shalt stand upon a rock…" ( Exodus Chapter 33 verse  21 )
And how can all this happen?  Well, God made it happen by laying a sure foundation in the finished work of the Lord Jesus on Calvary's cross. This enables us to stand before Him, by faith in the work of Jesus.  Learn to know more.