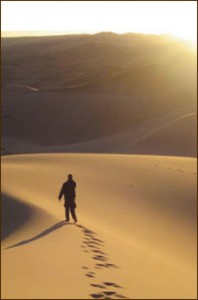 a) You may want to read our articles (see on this home page many varied subjects or scroll down (list is also found on your right)) or: b) Read about the Father, Son and Spirit (on top of this page);  those are the heart of this site or: c) Read our Blog (see top right). You will find on our Blogs very interesting current articles and a lot of music and videos as well as contemporary subjects… some of them controversial; or… d) You may be searching for answers to Life.
Even if you came here by accident… we believe that there may be a reason beyond your power that brought you here.  In essence, you are not here by accident.  Remember, God loves you and wants to be close to you and give you immense blessings.  It may be His way to send you a message that could change your entire life for the better. If you are not a Christian, then, you will need to be open minded.  Forget everything you think you know and were told by religious people.  If you are open minded and want to learn about Jesus of Nazareth, you are at the right place. First and foremost, Eternal Life is freely offered to all mankind. The fact that it is "freely offered" to all does not mean that this gift of Everlasting Life in the presence of God had no price attached. Jesus Christ paid the price for you.  This is how it works.  All you have to do is "believe". In the beginning, God created everything perfect.  It was called Paradise on earth.  You see, God did not want to create robots that had no free will. He wanted to create creatures, "in His image", with the freedom of thought and action.  He wanted voluntary love, not constructed robotic algorithms programmed to love Him back.  There is little value in that other than game playing.  No, he wants our hearts. Sadly, His "free" creatures used this free will and chose to ignore God and follow their own path in rebellion.  That wrecked the whole thing. That is called "sin".  Henceforth, every descendant would be marked with that sinful nature.
"For all have sinned and come short of the glory of God." Romans 3:23
At this point, God had a major problem.  You see, God, in His very essence, in His Nature, cannot abide with sin.  (That is, by the way, the only thing that God "cannot do".  He is holy – separated from evil or sin). So to solve this problem of a "fallen" Creation, God could start all over again.  Instead, He chose another way.  God chose a way that would bring salvation by taking upon Him, the price of our "sin(s)".  So God, in the Person of the Son, became a man, and as a Perfect Man, took upon Himself the Judgement of Sin for all mankind.  In return, all he asks is "Faith".  That is why we read this outstanding verse in the New Testament, in the book of Corinthians:
"God made him who had no sin to be sin for us, so that in him we might become the righteousness of God". 2 Corinthians 5:21
In essence, God jugged all our sins (including our sinful nature) on His own Son (who volunteered) and by taking on this judgment; sin was "positionally" taken away before God.  I say "positionally" because the effects "on a practical" side of things, sin still remains rampant everywhere.  To put it in simple terms, Jesus paid the price for all those who "believe".  That is the believer's position before God even if the effects of that first rebellion will remain with us until the end of the world… and there is an end.  (But that is another prophetic topic for another article). Now there is this huge error that is permeated everywhere that suggests that if you are "good" or "do good things", then you will go to heaven. If you are "bad" or "do bad things", you go to hell. Well, a) that is not true and b) it does not work that way. If you deserved "heaven" because you "think" you are good (a rather subjective opinion), the work of Christ on the cross would be useless.
"He saved us, not because of righteous things we had done, but because of His mercy." Titus 3:5.
"God demonstrates His own love for us in this: While we were still sinners, Christ died for us." Romans 5:8
The true answer for mankind must come from God, not from man.
God's revelation is "vertical", from heaven to us.
Religion's proposition is always false. It is "horizontal". From person to person.
So, what does it take for you to become a Christian? That one is responded simply with one of the most beautiful words in the English Language: "Faith". All you need is to believe in the work of Jesus on the cross, that indeed, He died for you due to your sinful nature. That is it! This faith system does not require multiple prayers a day, does not require good works and it does not require membership anywhere nor does it cost any money. It is a "vertical" and personal relationship with your Savior. You and Him. "Believe". That's it. When that happens, the Holy Spirit enters and dwells in you and will change you with Power… will change your life, but that comes after your acceptance of Jesus' work. You must believe that He loves you (with his own life) and had you been the only person on earth through time and space that would have believed, He would still had come "down" and died on the cross just for you. That is how much He loves you.

"For it is by grace you have been saved, through faith – and this not from yourselves, it is the gift of God – not by works, so that no one can boast." Ephesians 2:8-9.

"For the wages of sin is death, but the gift of God is eternal life in Jesus Christ our Lord." Romans 6:23

So, do you accept that something is wrong "in" you and "in" the world? That is sin. If you accept this, then, do you have faith that God in heaven came as a man to pay the price for that "frakness". If so, you are on the path of Eternal Life. He becomes your Savior, your best intimate friend and yes, we Christians call Him "Lord". We want to know Him (that comes by reading) and by walking with Him. Another topic not mentioned here is His Resurrection. That one proves that he is the Christ, the Chosen one… but we will keep that wonderful discussion for an ulterior article (or just browse the top section, Son, Navigation box, "Proof"). If you have questions or comments: questions@OkChrist.com or info@OkChrist.com. Now grow in spiritual things and enjoy that Life Eternal.  Believe.

If you are on this page, there is a reason.