The Incomparable Love of God
WJ Hocking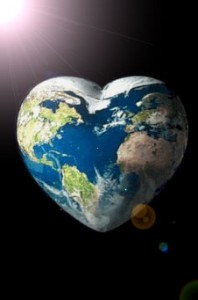 Human love of whatever degree or kind yearns for and insists upon an object which it believes to be worthy of it.  But it is one of the distinguishing characteristics of divine love that its object affords no originating impulse whatever.  For 
" But God demonstrates his own love for us in this: while we were still sinners, Christ died for us." 
(Rom. 5:8).  It is well to lay the thought of man's real condition much upon our hearts; since it were comparatively a small matter to point out that the ephemeral creature, man, was unable to show any excellence capable of exciting the love of One so far removed from him as his Almighty Creator.  Indeed, reasoning from this thought alone, some have falsely concluded that it is incredible, and even impossible, for God to entertain even the slightest regard for man upon earth.  Nevertheless, the astonishing truth, exceeding all human conception, and revealed, not (only) in nature but in scripture, is that, though man is in a desperate state of irreconcilable hatred and antagonism to everything divine, God loves him in spite of all. Neither is this a matter of speculative theory, but an actual fact, bearing the highest credentials.  God's love has been manifested.  It is no longer a secret of the divine bosom; for its display was perfect and sufficient, being in and by the person of the Only-begotten Son of God, Who came dwelling in flesh as the only competent exponent of that love.  
"In this was manifested the love of God toward us, because that God sent His only begotten Son into the world, that we might live through Him"
 (1 John 4:9). Moreover God has been pleased to allow His love to be tested and proved. And the proof He has given is that which ranks as most convincing in man's estimation. For the fullest possible attestation of one's love is to lay down one's life.  No sacrifice can exceed this.
"Skin for skin, yea, all that a man hath, will he give for his life"
 (Job 2:4). But Christ laid down His life, as He said,
 "I lay down My life for the sheep" 
(John 10:15).  Among men, however, it is barely conceivable that such an extreme sacrifice could be made for any but a friend or benefactor.
  "Greater love has no one than this, that he lay down his life for his friends."
 (John 15:13).  
"Very rarely will anyone die for a righteous person, though for a good person someone might possibly dare to die.  But God demonstrates his own love for us in this: While we were still sinners, Christ died for us."
 (Rom. 5:7, 8).  Thus, blessed be His name, God has abounded above the thoughts as well as the sin and bitter enmity of His creatures, and bestowed His Son both as the expiation for our sins and as the incomparable witness of His incomparable love:
 "This is how God showed his love among us: He sent his one and only Son into the world that we might live through him"
. 1 John 4: 9, 10. The above are extracts (with minor editing) from W. J. Hocking. Bio : W.J. Hocking – 1864-1953 Mr. W.J. Hocking was Deputy Superintendent of the Royal Mint in England. He lived at the Mint which was situated close to the famous Tower Bridge in London. When he retired from that position, he was offered a knighthood but turned it down. He passed away in his home in Danbury, Essex in 1953. Mr. Hocking was known among other things as working and helping younger Christians and young men living at the YMCA at the time. He suffered a devastating loss with the death of one of his son, Leslie, his youngest. Leslie, died on the Somme while serving in the Royal Army Medical Corps. As a Father, Hocking was obviously profoundly distressed but his attitude was an example to all Christians of quiet resignation to the Lord's will. He was also an accomplished Poet and wrote a number of Hymns still sung today in some Christian circles.  (Note: we are currently redoing our OkChrist site in English and adding French to the site. We will have new tabs, one of which will be for Poetry where some of Hocking's work may be displayed).